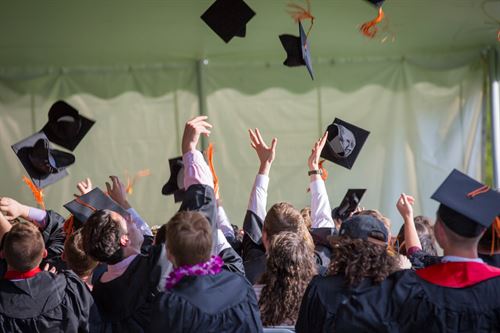 Graduation Information 2019

Top of Page



Important Dates

Senior Meetings

10:00am

Wed., April 3rd

Wed., May 1st

Wed., May 15th

Wed., May 29th

Early graduates and current seniors encouraged to attend!

April 1st – May 31st

Graduation fees accepted

Thursday, May 23rd

Awards/Scholarship Night

7:00 PM

CARD Center on Vallombrosa

Friday, May 31st

*Final Senior Checkout*

Pick up cap & gown

in attendance office

(before 2:00pm please)

Tuesday, June 4th

9:30 am - Senior Pictures

11:00 am - Class picture

12:00 Noon - SENIOR LUNCH

(For seniors and staff only)

Wednesday, June 5th

**Graduation**

11:30AM–1:30PM – Practice

1:30PM – Doors open for guests

2:00PM – Graduation

Location

Neighborhood Church

2801 Notre Dame Blvd.

(Off the Skyway)

Graduation Package

*** Due by Friday, May 31st ***

$65.00/package includes

cap/gown/tassel

senior lunch

grad pictures by Lifetouch

Grad fees payable to

"Fair View High School"

(cash, checks or money orders only)

Cap and Gown are required to walk at graduation. Cap and gowns will be loaned to students upon request.

(530) 891-3092 Ext 100

Awards/Scholarship Night

**May 23rd, 7PM**

Staff and community members will be on hand to present awards and scholarships to this year's recipients. Parents/guardians of those students recognized will be notified in advance. Friends and family are encouraged to attend!

$$Interested in college scholarships$$

Contact Ms. Medina or your teacher NOW!!

Senior Pictures

Tuesday, June 4th

Lifetouch will be on campus taking senior pictures prior to senior lunch. These are Cap & Gown pictures, no exceptions. Please remember to bring your cap and gown to school on Monday. Individual pictures begin at 9:30am, line up for class picture at 11am, class picture taken at 11:15am

Senior Luncheon

Tuesday, June 4th at Noon

Senior lunch is for ALL seniors, whether or not

Graduation is achieved this year.

Graduation Ceremony

June 5TH @ 2:00 PM

Doors open at 1:30 PM for GUESTS

We respectfully ask that all guests remain outside until the doors open to the lobby. We understand that family and friends may want to bring balloons, banners, flowers etc. for their graduate. Please be aware that these items are not allowed in the building. Please keep them at home or in the car. Fair View is not responsible for any lost or stolen items.

There is no limit to the number of guests each graduate may invite. With that said, we request that all guests show consideration to those around them. This is a very special event; please be respectful.

The Neighborhood Church has ample parking, including handicapped. Should any of your guests need special accommodations, please contact Carol Burns at (530) 891-3092 Ext. 100

Mandatory Rehearsal

Participation in the graduation ceremony is a privilege, not a right. All students planning on participating in the ceremony must report to the Neighborhood Church no later than 11:30am Wednesday, June 5th for practice. Please come dressed in your cap and gown with appropriate clothing and shoes underneath your gown. Graduates are required to wear a cap and gown to participate in the ceremony. A cap and gown is available for every student.

Cap and gowns CANNOT be modified in any manner.

Please leave personal items at home or with your family, as there is no secure place to leave your belongings. This is the only practice and your only opportunity to choose your seat so please be on time and dressed for graduation.
Welcome to Fair View!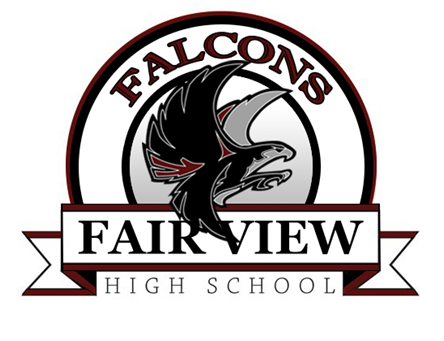 290 East Avenue · Chico, CA 95926
· (530) 891-3092
Located on East Avenue between Hwy 99 and the Esplanade
Anti-Bullying Information

Top of Page